Welcome to the official home of the Griffith Feral Joggers
Here you can find all you need to know about running and triathlon in Griffith NSW.
The joggers meet every Saturday at the Green Water Tower opposite Pioneer Park at 4.30 pm or 5.30 pm in Daylight Saving Time.
Recent Correspondence "Hi Feral Joggers, Thanks for the Joggers update. I would love to be at your annual dinner, but health and travel prevents me attending. It is incredible to understand that I was one of the founding members of the Joggers, way back in 1980 (Approx). Others were Barry Grindell, Lach McCudden, & Ari van Lelij. We started with just these few runners and it slowly grew to what it is today.
CONGRATULATIONS!!!!!
We have now been residents of Queensland for 30 years. I am now 81 years old and a run over Scenic Hill is beyond me. Keep the good work going, Ron Burns ex East Griffith Pharmacy"
Elio is the latest Golden Jogger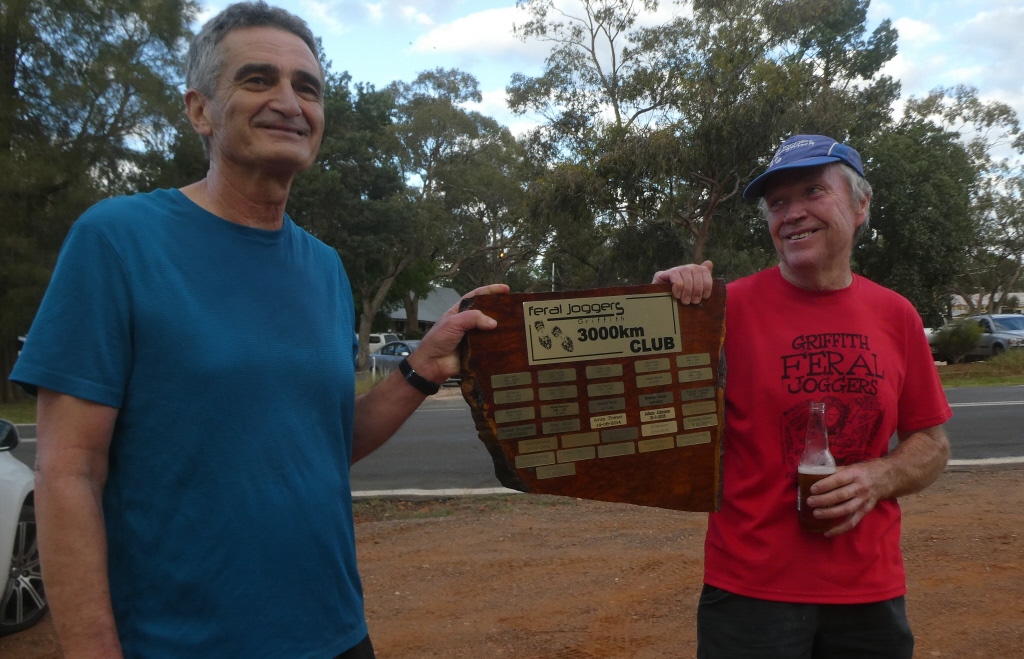 Keith was last week ... how time flies on the WardleWaddle